Improving Organisational and People Effectiveness
A 3 Step Process
Current literature and conference themes often focus on the role of management and human capital consultancies to improve organisational effectiveness. Case studies are often presented and models and theories abound as to how to "get the most from your people" and improve organisational performance. However, in reality, many organisations find that, while the theory is clear, it is far less clear how to implement solutions that offer tangible ROI, and that can clearly be seen to directly improve both people and organisational effectiveness.
In our experience at BIOSS, improving organisational and people effectiveness is actually intertwined in 3-key processes that impact both the organisational architecture and the people.
The first step in any effective organisational effectiveness intervention is to ensure that the architecture is requisite and suitable to ensuring that the organisation and its people will be empowered to reach the organisation's strategic goals. In fact, our key theoretical foundation, the Matrix of Working Relationships (MWR) or more commonly known as Levels of Work, stipulates several simple principles that ensure that every employee is provided with sufficient guidance, scope and freedom to achieve their KPAs. If these principles are followed, communication flows throughout the organisation (both upwards and downwards), managers are empowered to demonstrate leadership to their subordinates and employees are provided with sufficient freedom and guidance to reach their goals in their own unique way.
Once a company has successfully implemented a requisite structure, the next step is to ensure that all employees are matched sufficiently to the roles and accountabilities they are asked to fulfil. This is achieved by scientifically and robustly matching individual capability, personality and ability to the specific roles in question. When this is done successfully, employees experience a state of flow, where they are empowered, challenged and engaged by the work that they do. A clear danger of not following-through with step 2 is that employees could either be placed in roles, which are 'too big' for them (leading to people feeling over-stretched), or placed in roles that under-utilise and frustrate them. Our flagship capability tools, such as the Career Path Appreciation (CPA) or Initial Recruitment Interview Schedule (IRIS) can be very useful in achieving high levels of flow and engagement.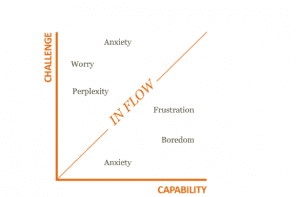 The final step to ensuring that organisations make the best use of their human resources would be through the analysis of "big data" trends. Key variables that could be included in such an analysis include the number of people in flow with the work that they are currently doing, when employees are likely to transition into more complex roles, how many employees are likely to outgrow their current roles and when this is expected to happen. Our Genie system provides succinct talent analytics that can support such a process.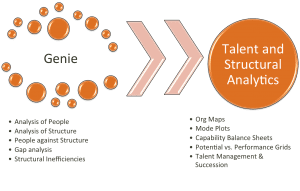 For more information about ways in which you can improve your organisational and people effectiveness please contact info@bioss.com or phone 011 450 2434.